Tatli Guven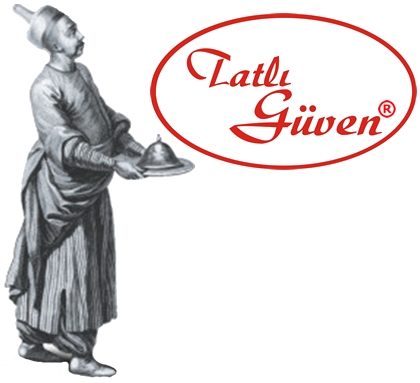 Since 1985 we have been presenting traditional methods in cooking pasty with original taste combining it with the up-to-date hygienic conditions and all-time supplying quality raw materials. We have been a leading organisation in confectionery sector by making a point of presenting tastes that has become classic in confectionery literature and supplying customers with new ones and different flavours as well. On the other hand, we are a leading firm whose every new products are being demand
We have been producing our choice tastes in our modern facility located in izmit Cenesuyu district with a production capacity of 500 Kg per day established in a closed area of 400 m2 in accordance with up-to-date hygienic conditions, which has been deserved for İSO 2200 Quality Certificate.
Our organisation that has been giving service with three branches in Kocaeli province targets to establish branches gradually in and out of country. In the branches to be opened franchising will be practised with the choice business associates. You can contact us to get information about franchising practice.
The address of the tastes having no boundaries…
Do make contact with us for the occasions of your engagement ceremonies, wedding ceremonies,coctails and special day and nights.